Friday, March 20, 2015 – At 67, a Polish kayaker completes the longest open water kayaking expedition across the Atlantic and becomes the Adventurer of the Year following a popular choice with National Geographic readers.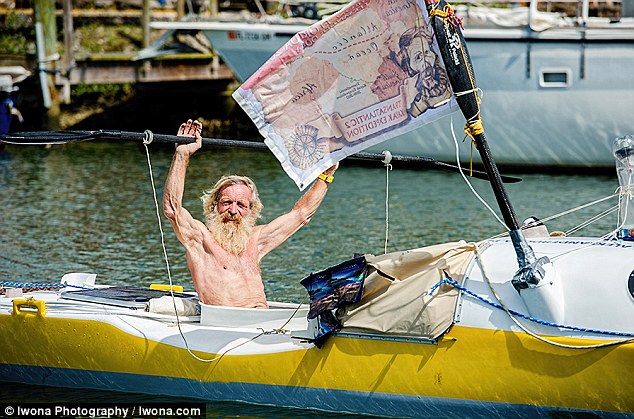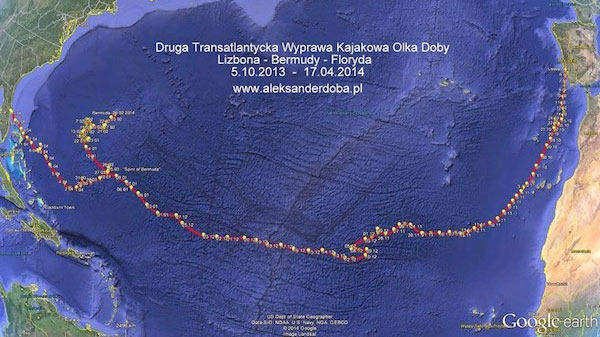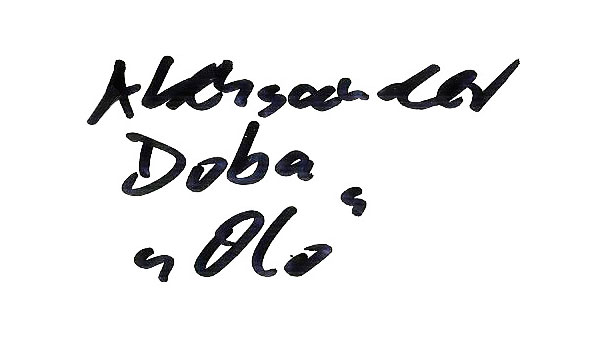 Aleksander Doba crossed the Atlantic solo by the longest route, unaided and without a sail. His 12,417 kilometer journey began in Lisbon on October 5, 2013 and ended in Florida on April 17, 2014. A total of six months, two more than expected due to storms and equipment breakdown.
Doba paddled 48 kilometers per day on average, often at night, most of the time naked in order to be more comfortable.
When he was too far from shore to see birds, Aleksander Doba was surrounded by marine life: fish, dolphins, turtles, whales and sharks. "Dozens of sharks swam alongside me, including one ready to attack me. I had to hit him on the head with the paddle to get him to go, but it wasn't easy, "Doba recalls.
Aleksander Doba started kayaking at the age of 34 and did not have to train physically for this trip. "I consider myself a tourist," he explains. "I did this ocean expedition as a tourist and a tourist doesn't prepare too much. I keep in shape with cycling, working in my garden and walking. «
Physically, Doba did not experience any difficulty except for skin problems caused by prolonged exposure to salt water. However, his satellite phone stopped working after the second month, cutting him off for 47 days. Then the AA batteries in his personal tracker died, but the retired engineer made a new hookup using AAA batteries. He rode through waves of 9 meters. He spent 40 days and nights battling unfavorable winds and currents that sent him paddling in circles in the famous Bermuda Triangle.
Finally, his rudder broke during a storm, forcing him to withdraw to Bermuda to make repairs.
This was not Aleksander Doba's first transatlantic crossing aboard "Olo", his 7-meter kayak. In 2010, he was the first man to cross the Atlantic Ocean, from east to west in a kayak, using only the strength of his arms, a journey of 5,394 kilometers, in 99 days, at the age of 65 years. Leaving Dakar, Senegal, on October 26, 2010, he reached the coast of Brazil on February 2, 2011, before finally reaching Acaraú. Either an average speed of 2.26 km / h, or 54 kilometers per day, with a peak of 126.5 kilometers traveled in one day. He lost 14 kg during these 14 weeks at sea.
"The first transatlantic crossing was to check my kayak and get ready. The second trip was to raise the bar, "says Doba. "I have two sons and two granddaughters. I would like them to learn not to be afraid to dream, to turn their dreams into plans and to make their plans come true. «